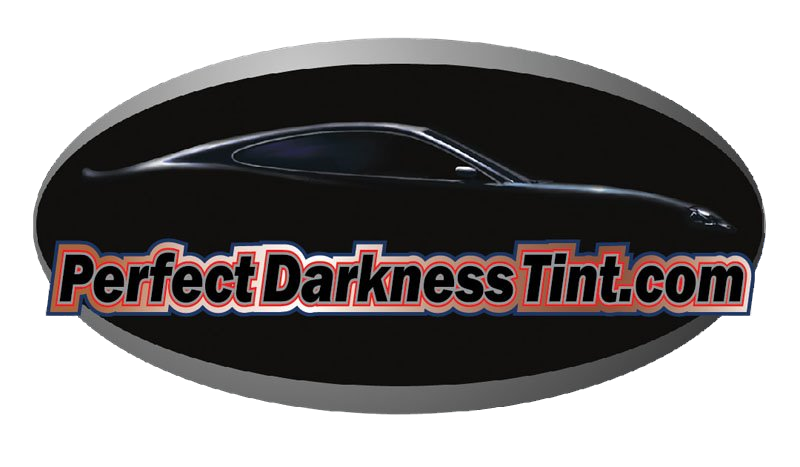 Perfect Darkness Tint
Window Tinting is not just a job. It's an ART.
EMAIL US
info@perfectdarknesstint.com
WORKING HOURS
By Appointment Only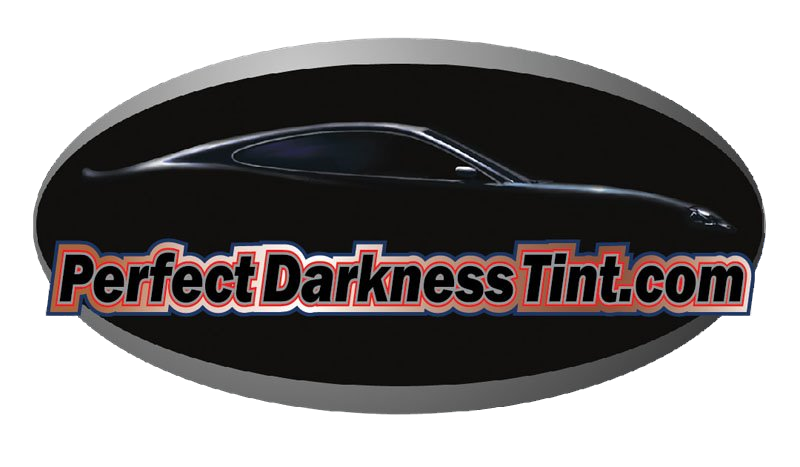 Perfect Darkness Tint
Window Tinting is not just a job. It's an ART.
EMAIL US
info@perfectdarknesstint.com
WORKING HOURS
By Appointment Only
COMMERCIAL WINDOW TINTING
Cut glare, protect your interior from feeding, reduce heat, add privacy, save money on your energy bills all with clarity window films, in many shades and colors.
FILM & GLASS TINTING FOR BUSINESSES
PROVIDING PROFESSIONAL INSTALLATION OF WINDOW FILMS FOR COMMERCIAL, RETAIL AND GOVERNMENT BUILDINGS.

OUR COMMITMENT TO COMMERCIAL WINDOW TINTING
IN THE Upstate South Carolina Area
Above all Perfect Darkness Tint has over 20 years experience in the window tinting industry.
We use high quality top of the line window tinting films, installed with the best craftsmanship and warranties.
Beautiful Window Film Options
We offer many different colors, shades and types of window film that has different levels of performance to meet your needs.
High-End Energy Saving Films
Pick one of our Window Films that will block out heat in the hot months of the year and also act as an insulated window during the colder months of the year.
Comfort & Peace Of Mind
You get everything from energy savings to privacy or lighter films that block out UV rays so your furniture wont fade, to clear views and professional instals.
THE INSTALLATION OF COMMERCIAL WINDOW TINTING FILM REQUIRES NO TOXIC CHEMICALS OR SOLUTIONS OR ABRASIVE MATERIALS.
FOR INSTANCE, ALL INSTALLATION IS DONE WITH "FILTERED WATER" AND A SOAP SOLUTION TO INSURE SPOTLESS APPLICATION VOID OF DIRT OR BUBBLES.
No
purple
windows… Guaranteed!
Commercial Window Tinting
You May Say, Yes But...
​WHAT ARE SOME OF THE BENEFITS OF COMMERCIAL WINDOW TINTING?
There are several benefits to tinting the windows in your office/building:
Business window tinting reduces solar heat gain, adds safety and security, helps fight high energy bills, protects from damaging UV rays and makes your business more comfortable for your employees and customers.
The more windows there are in your building, the greater the benefits of us installing window film. That's because the film we use does much more than simply control heat gain. It also improves the safety, security, energy efficiency and appearance of your building–all at a fraction of the cost of installing special glass.
AN ATTRACTIVE PROPOSITION
In addition, viewed from the outside, Window film gives your building a clean, contemporary appearance. It disguises clutter and disarray of half-drawn drapes and blinds, non-uniform furniture placement and uneven lighting. We are providing you with an economical way to make your building more attractive and more valuable.
Office buildings, retail stores and commercial properties need the extra protection of Security Window Film, making your windows and glass doors shatter resistant and reducing the chances of break-ins and injury. Businesses are possible targets for vandals and burglars and can be damaged by natural disasters and storms.
Protect Your Storefront, Office Building and Property with Security & Safety Window Film. Our highly durable security window films provide safety by holding shattered glass together when windows are broken.
DECREASE HEAT & PROVIDE COMFORTABLE CONDITIONS
Window Film is the most efficient way to reduce unwanted solar heat from coming through your windows. We know temperatures rise quickly here in the area. This can be unpleasant for your employees and customers and can also damage your furnishings and interior.
Our sun control window films filter up to 99%* of UV rays, while also significantly reducing heat. Not only will this UV Window Film provide protection for your interior furniture but it will also provide a sunscreen block for your skin from the sun. Let Perfect Darkness Tint take care of this problem with the very best sun control film service & installation.
SAVE ENERGY EVERY DAY OF THE YEAR
Keep heat from getting in and you won't have to pay to pump it out. Unlike drapes and blinds, we uses film that rejects up to 79% of the heat that would otherwise come through the window. That can translate into a savings of about one ton of air conditioning for every 100 square feet of glass exposed to sunlight. In cooler climates, the film works to save energy by reflecting heat back into the room. This can reduce heat loss by up to 30%, saving you fuel and improving tenant comfort. In addition, an energy efficient building puts less strain on your heating and cooling system, thus reducing maintenance and extending the life of the equipment.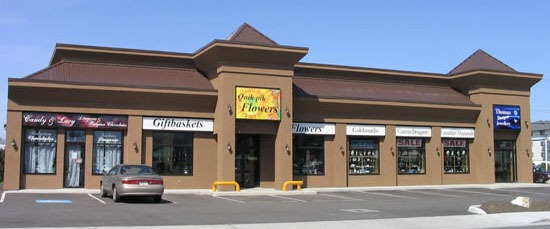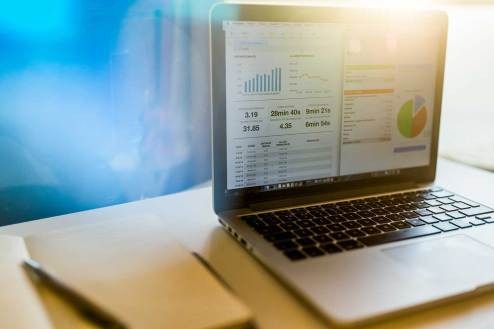 The sunny side of the building is overheating. Yet the air conditioning is making the shaded side too cool. Complaints are coming in from both sides of the building and tenants are dueling with their thermostats. With tinted windows, your building becomes a more comfortable place to work. Temperature imbalances are minimized and glare is reduced. Tenants don't have to squint and strain to view their computer screens.
A SAFER, MORE SECURE BUILDING
The films we use have state of the art adhesive technology to bond tightly to the glass. This helps reduce the dangers associated with breakage.
​In the event of severe weather, earthquakes, explosions, fires or vandalism, this can significantly reduce injuries due to flying glass. Where the potential for breakage is particularly high, we recommend extra tough Safety and Security Films. Penetration and tear resistance also makes films an excellent choice for improving security, especially on ground floor windows. By making unwanted entry extremely difficult, window films deter burglary without unsightly bars.
EXTRA PROTECTION FOR FURNISHINGS
The sun's ultraviolet rays are a major contributor to fading. Carpeting, paneling, desks, drapes and upholstered furniture represent a sizable investment that can quickly lose value when damaged by prolonged exposure to the sun. We uses films that screen out up to 99% of those harmful rays, therefore fading is considerably reduced and your investment in furnishings is better protected.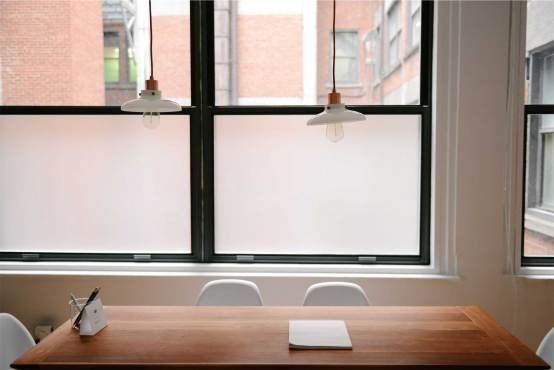 Decorative films are perfect for commercial & office interior applications. Perfect Darkness Tint has the largest selection of decorative window films which allow privacy, enhance the beauty of the interior and are much more cost effective than colored, etched or designer glass.
WE OFFER MANY COMMERCIAL WINDOW TINTING FILM LINES
We offer Reflective and Non-Reflective Neutral Films available in gray, silver, bronze and copper shades as well as different darknesses.
A tough, weatherable film applied to the exterior side of glass when the interior surface is not easily accessible (skylights, windows well above ground level, obstructed due to dropped ceilings, etc.) is also great for spandrel glass and multi-glazed windows. The film's coating allows it to stand up to urban game, acid rain, blistering sun, and wind-driven sand.
PROFESSIONAL COMMERCIAL WINDOW TINTING SERVICE FROM START TO FINISH
Contact Us for a Free Estimate for all your commercial window tinting needs.
We provide the highest quality products and installation and serve in the area.
Get Professional Installation and a Solid Guarantee
Our installations are done by factory trained professionals, within an accurately estimated time period, with a minimum of disruption. Once installed, our window films carry a factory-backed warranty supported by our worldwide dealer/installer network.
Get the Advantage of Over 20 Years of Experience!
Like us and leave a comment to stay connected!
In conclusion, thanks for stopping by this COMMERCIAL WINDOW TINTING page.