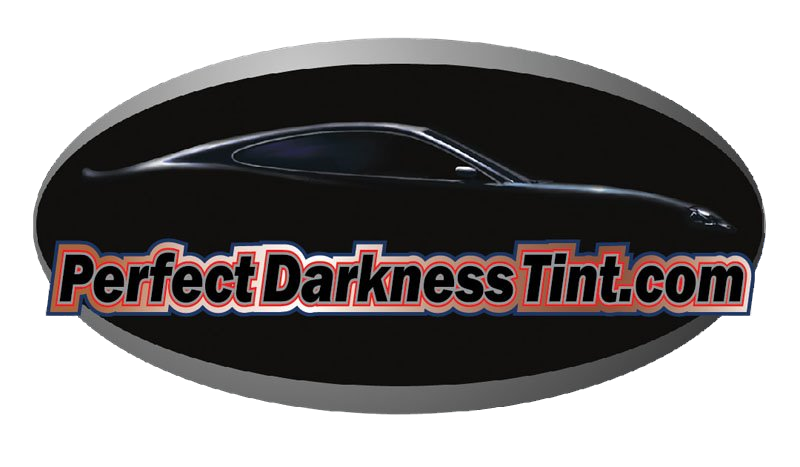 Perfect Darkness Tint
Window Tinting is not just a job. It's an ART.
EMAIL US
info@perfectdarknesstint.com
WORKING HOURS
By Appointment Only
Want to know About Us?… We Allow You To Get The Perfect Darkness Tint Best High-Quality Window Tinting In The Entire Local Area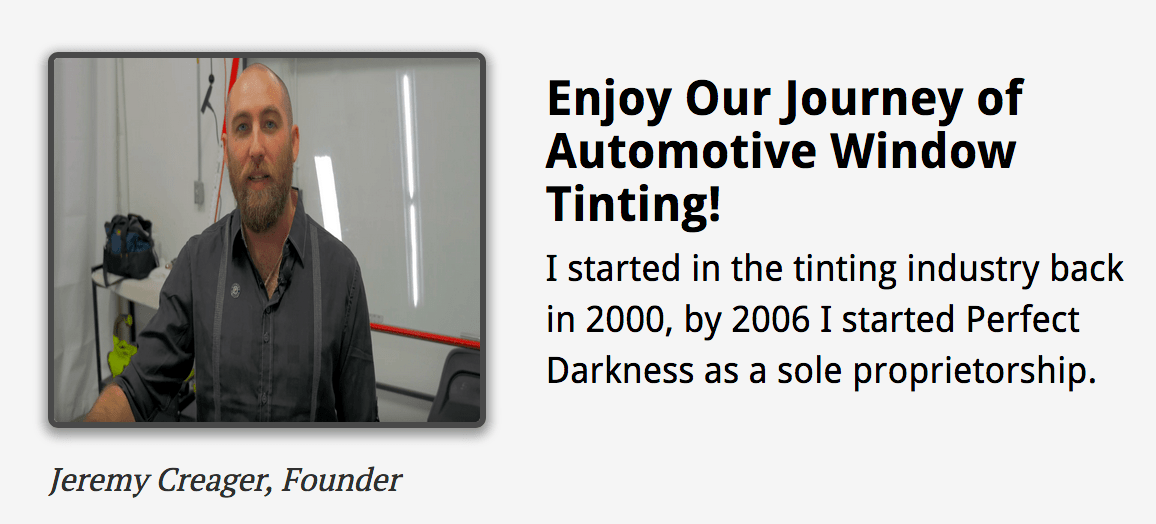 Now, Perfect Darkness LLC
DBA: Perfect Darkness Tint

Get your questions answered on the website here, also you can then get FREE Quotes Online!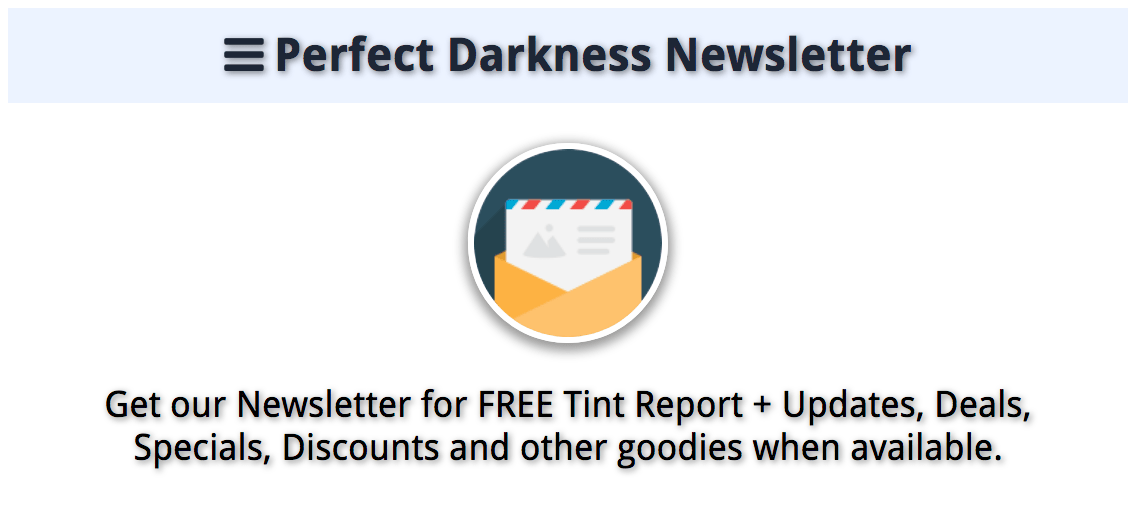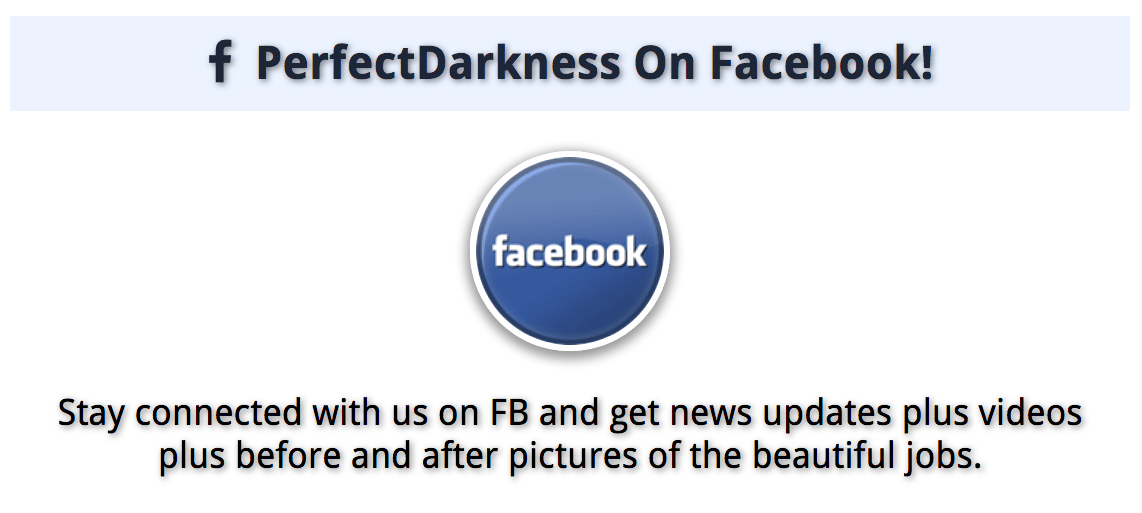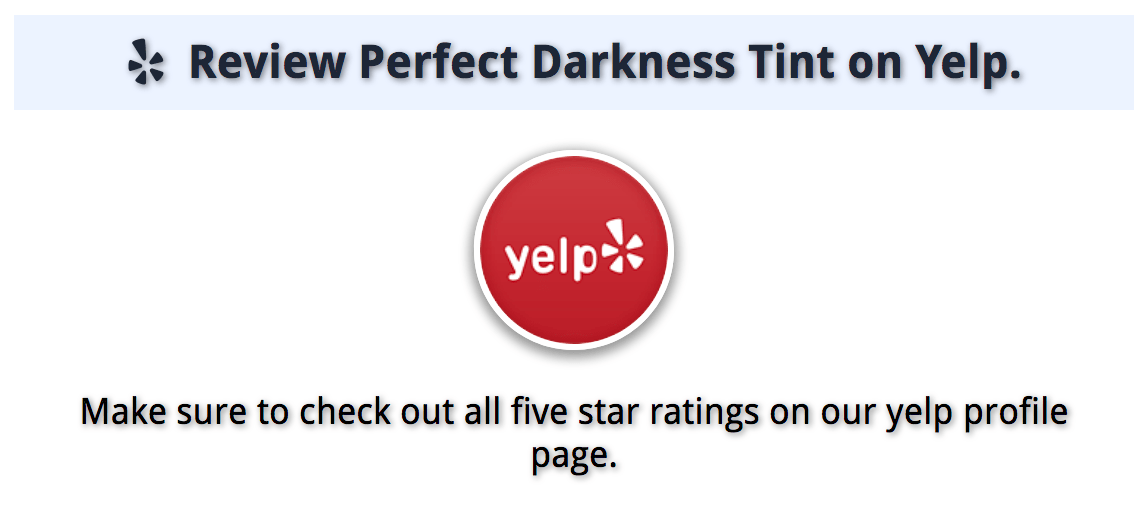 OUR BUSINESS STORY AND HISTORY IN THE MAKING, ABOUT US…
It's Jeremy Creager, at your service. I am the owner here at Perfect Darkness Tint.
First of all, I started my entrepreneurship journey at the age of 12! The first business was a door to door lawn mowing service and chopping and stacking cords of firewood.
Furthermore, my start in the Tinting world began when I was working at Agilant Technologies in the shipping and receiving department.
Because around that time… I picked up a part-time paper route, but still wanting a new way to make a living.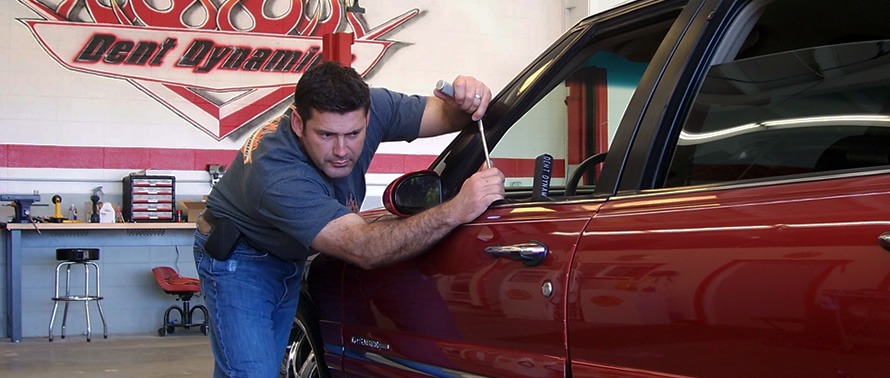 My high school mentor Daniel Gromm with DentDynamics.net suggested that I look into getting a job tinting windows.
That's exactly what I did. I looked up tint shops in the phone book and called around asking if they were hiring.
I worked for two weeks for free at Sun Tint in Santa Rosa CA. Just to let the owner Bob Assadipour know that I wanted to learn and that I was committed and serious.
Within 3 weeks, I let go of the paper route and I stopped working at Agilant Technologies as well.

I WAS ON MY WAY TO BECOMING A FULL-TIME WINDOW TINTER.


I was a full-time window tint prepper for about a year before he sent me to Tint school in LA.
That's when and where I got certified.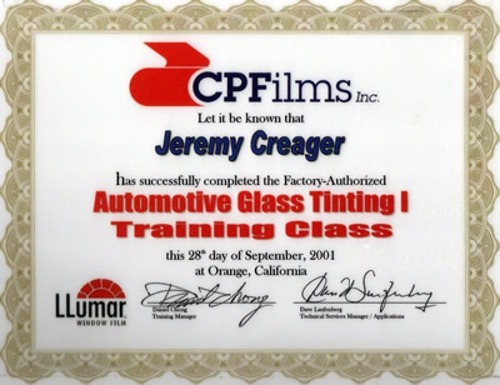 Yet eventually, I did leave Sun Tint (still have a great working relationship). To work for Total Eclipse Auto Spa of Marin with Tony Bonnici who also became a teacher and close friend.
After that, I learned a lot about the window tinting business and life as well by working there. I have much gratitude for Tony Bonnici for showing up in life the way that he does.
THEREFORE THE WINDOW TINTING JOURNEY GOES ON


At one point, I even set myself up as an independent Window Tinter. Scheduling jobs and filling time slots with many different Tint Shop owners in the local area.
That experience served me very well when I created my own window tinting business, Perfect Darkness Tint back in 2006.
All of these businesses supported me in building my own brand because they liked my character and trusted me.
PERFECT DARKNESS TINT HAS WORKED WITH OTHER AUTOMOTIVE RELATED SHOPS AND DEALERSHIPS IN THE NORTHERN CALIFORNIA AREA.
FROM SONOMA COUNTY MARIN COUNTY, SAN FRANCISCO, SF PENINSULA, AND THE ENTIRE BAY AREA

For instance, we have supported & helped build ClearGuardUSA.
A child company of German Mothers Collision Center which is a child company of BMW & MINI of SAN FRANCISCO
Over 4 1/2+ years we have provided the quality art, skill, workmanship and professional application of high-end window tinting to vendors such as above. However, we eventually had to move on as we grew and expanded into new opportunities and adventures.
ABOUT US… WE KEEP GOOD WORKING RELATIONSHIPS GOING BY EXPANDING COMMUNICATION SKILLS
Here at Perfect Darkness Tint, we have also been known to train those who would like to invest in themselves as a Window Tinter.
I taught and trained one of my brothers to Tint Windows, he now lives in Hawaii!
I trained a young man who now works in Novato CA at a shop where he has been Tinting Windows for years!
Most recently, I was teaching and training a guy (that speaks very little English and I speak absolutely no Spanish) how to Tint Windows. He is doing a fantastic job and I am very proud of his progress, especially given our language gap!
My mother and a good friend, JB from JosephBDesign.com, created the logo for PerfectDarknessTint.com
ABOVE ALL THANKS FOR READING ABOUT US…
Please feel free to leave your comments and questions!
Make yourself at home here, we have lots of valuable information for you on our pages and blog posts.
Similarly, don't forget to Subscribe to the site and make sure you get our FREE Newsletter by getting your FREE Quote!
WHY PERFECT DARKNESS TINT
Over 20+ years of experience
Lifetime warranty – Labor and Materials
Locally owned and operated
A broad range of experience: Automotive, Commercial, Residential, Marine
"You Know You Want Your Windows Tinted!"
More About Us, EXPERT AUTOMOTIVE WINDOW TINTING INSTALLATION information Click HERE!
For Frequently Asked Questions About Automotive Window Tinting go here: FAQ's About Auto Tinting
So Contact your #1 Tint Shop now!
In conclusion… About Us… we guarantee superior quality and service, backed by the best warranty and our professional integrity.